Rory Gallagher's come back

This time with "Jellybread"
You remember "Rory Gallagher" ?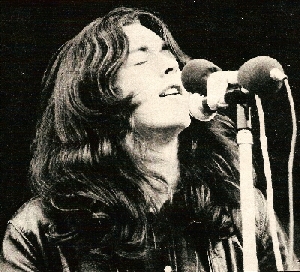 You'll ask now what's happened with Rory since "Taste" split last year. We've great news for all fans of this great guitarist: Rory formed a new group, he's released a super hot new album and at the moment he's touring England .

If that is a little bit too much news for you, okay let's start from the beginning .
Rory, born in Ballyshannon and grew up in Cork (Ireland) and has been playing guitar since his childhood. His first instrument was a Woolworth;s plastic guitar. The right guitar for exercising. Rory was a quick learner and was soon able to play the complete repertoire of Gene Autry and Roy Rodgers.
The next step was to buy a "real" guitar at the price of four and a half pounds. Rory's pride and joy !
Since his early school days, Rory formed various groups. When he was 15 years old, Rory became a member of a so called "showband" touring Ireland, England and Spain. His first musical hero was Lonnie Donegan, then later musicians like Buddy Holly and Chuck Berry. He wasn't a fan of the showband music, it was only for money.
He found a drummer and a bass man and moved to Hamburg to play hard rock.Some months later "Taste" was formed. Taste started in London first with concerts in the legendary "Marquee" club where the "Stones" also did their early concerts .

But back to "Taste" .... within few months the group got a top position within the UK blues groups .
"Taste" was very popular here in Germany because of various concerts the group did in different cities .


It was a shock for German fans to hear " Taste" split ! Only three albums... that's all, what a loss ! But the music will become classic over the years , I'm sure.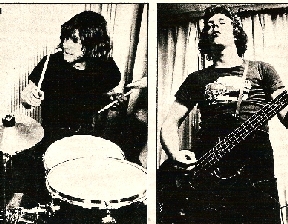 But fans of Rory Gallagher don't have a reason to be sad ( not anymore). He's back again with a newly formed group, just as great as "Taste".
Gerry McAvoy and Wilgar Campbell are Rory's mates . The name of the new trio is " Jellybread".
They play original, native blues. Of course under the guidance of Rory, they've arranged a great song repertoire . The proof their first album ( label Polydor) .


What do you think is the title of the album ? "Rory Gallagher"- of course !
---
Note..the writer obviously got something mixed up. There WAS a band called "Jellybread' , but it wasn't Rory's band. In Article #84, you'll see that Jellybread actually opened for Rory at least once. roryfan
---
This article comes from the April/May, 1971 issue of the German magazine,
POPFOTO

Many thanks to Sistina Zeidler for translating this article
reformatted by roryfan

400
added 3/15/09