beatleg magazine
CALLING CARD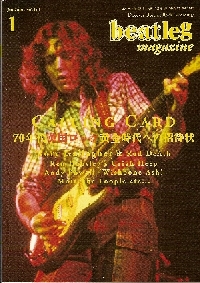 Rory Gallagher and Rod De'Ath Interview

Tracing the true reason of the breakup of Rory's quartet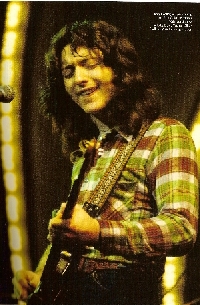 Here we have two interviews. The first interview with Rod De'Ath was conducted b
y
Mr. Jakob Mulder for "

Signals

", a Rory Gallagher fanzine, and appeared on the Fall 1996 issue, after Rory's passing. The second one is a part of the interview on an Irish magazine called "

The Hot Press

", from the issue of 1978 June 9th.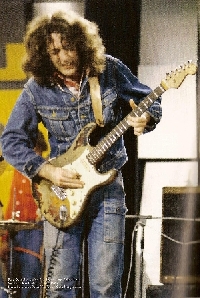 The speakers in these two interviews describe how the band, which had lasted for 7 years, broke up abruptly. It is very clear that Rory ; the leader of the band, and Rod; who was fired, had quite divergence of opinions from each other.

The Rock scene in England at that time, was at the peak of the punk movement. While Rory wanted tougher and more aggressive sound, Rod liked to create more sophisticated sound. There was a huge gap between them about what course they wanted their music to take in the future.

It seems reasonable for Rory to consider his commercial success since it was his own solo career, and Rod was just a hired band man and able to seek music suited for his own taste .

After he left Rory's band, Rod met a mysterious accident in 1985 and disappeared from our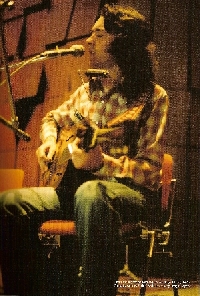 view. After that, people just assumed that Rod had died. So it caused quite a stir when he showed up at Rory's funeral (sic) in November, 1995.

(note:
It was actually Rory's memorial service which Rod attended.)
In Rod's interview, you will find the detail of this episode.
To have these interviews on this issue, we got permission from Mr. John Ganjamie, whose Rory fan site "RoryON!!" has original texts of these interviews.
We greatly appreciate his generosity for this matter.
Constructed by Youichiro Minami
---
The issue then included the articles
Rod De'Ath interview ; RoryON!! Article #211
, originally from Signals magazine
and
Hot Press interview ; RoryON!! Article #149
Rory Gallagher - Pressing Ever Onwards by Niall Stokes

---
This article comes from
beatleg
magazine from Japan Jan 2010 Vol. 114
Many thanks to Yoshi Yamamoto and the publishers of
beatleg
magazine for allowing me to post this article
and special thanks to Reiko Schnetzer for translating this article!
reformatted by roryfan
418
added 4/25/10