Richard Kelly's meeting with Rory at the Colonial Tavern in Toronto 3/24/73

In 1973, I met Rory Gallagher in Toronto, he was performing at the Colonial Tavern on Yonge Sstreet. I was drumming in the Trend Showband from Ireland and happened to be performing at the Maple Leaf Ballroom in Toronto around the same time.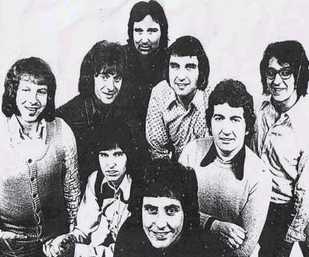 A few friends who knew Gerry mc Avoy invited me to come along and catch a few shows at the Colonial. When I was introduced to Rory and told him that I was playing with the Trend Showband he gave me a copy of the Blueprint album and suggested that the track

If I Had a Reason

would be a good one for us to record with his blessings. Unfortunately the band outvoted me and we never did record it.
I also discovered that week that his brother Donald and I were in the same class in Derry. I also know that Rory's father, Dan was a musician in Derry and played in my dad's ceili band . Like one of your other stories about that week in the Colonial Tavern in Toronto, Rory packed the place and the atmosphere was electric! Rory was a gentleman, a humble spirit who attained greatness. It was an honour to have spent some time in his company. ( see http://www.roryon.com/colonial30.html )
Thinking back to the Colonial, Rory invited me to come with him to meet the great Canadian legend Gordon Lightfoot who was playing Massey Hall, so at the intermission we all headed over a couple of blocks, but when we arrived I told Rory that I wasn't in the same league and I waited outside the dressing room. Rory thought I was nuts! Good memories.
Richard Kelly.
http://www.iangallagher.com/trendshowband.html