The Illustrated Encyclopedia of Rock



Durable Irish Guitar virtuoso, Gallagher was born in Ballyshannon, County Donegal, but was raised from an early age in Cork, South East Eire, which he regards as his home town. He had toyed around with guitars as a child, his first real instrument was gifted to him at age nine. Played with and formed various bands up to leaving school at 15.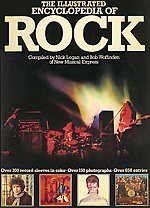 Gallagher's roots even then were firmly into blues and rock , but the Irish music scene being dominated as it is by that particularly Irish phenomenon, the show-band, his first post school gig was with The Fontana Showband (later renamed as The Impact)


The guitarist ha recalled : "I wasn't fond of showbands, but promoters thought you had to have 15 members before you were a proper group, which meant that my own groups didn't get any work."
Gallagher played with showband for 2 1/2 years until their disbandment in 1965, at which point he recruited Charlie McCracken (bass), and John Wilson (drums) to form the blues trio TASTE. They commuted between Hamburg and Ireland, working up a solidly blues based repertoire, until they came to London in an attempt to break into the U.K. market in 1969.
Outside of Jimi Hendrix Experience and Cream, though they never climbed to similar heights of virtuosity and mass acclaim, Taste were one of the pioneering blues-based power trios, specialising interpretations of blues standards such as SUGAR MAMA. But TASTE were strictly Rory's band, with McCracken and Wilson often relegated to roles of backups. It was this arrangement that precipitated the break-up of the band in early 1971. (McCracken and Wilson went on to form short lived STUD with guitarist Jim Cregan, later of FAMILY)
By this time TASTE had accrued a steady UK following - their 4 albums racked up healthy sales without denting the top 30 lists. and Gallagher was able to retain the group's audience when he subsequently formed his own new band with fellow Irishmen Gerry McAvoy (bass), and Wilgar Campbell(drums). This time with a working name of THE RORY GALLAGHER BAND, there would be no doubts as to who was the boss.


This lineup played on RORY GALLAGHER (1971), which also had Atomic Rooster"s Vincent Crane guesting on piano, DEUCE (1971) and LIVE IN EUROPE (1972), the last named giving Gallagher his first major bite at the UK albums chart.
The same year saw a personnel shuffle: Wilger replaced with Rod de'Ath, and just before an American tour, Keyboard player Lou Martin was recruited to boost lineup to present four piece. Both new members were previously with Irish outfit Killing Floor.
With Martins keyboards giving a wider range, BLUEPRINT was released in early 1973 following which album Gallagher completed his most successful British and American tours.
At Christmas 1973, the band returned to Ireland to play a series of sell-out gigs in Belfast, Cork, and Dublin, the results being recorded on the double -set live album IRISH TOUR '74 and in the 90 minute documentary movie "RORY GALLAGHER - IRISH TOUR '74" , directed by Tony Palmer, which was premiered at the Cork Film Festival in June 1974.
A soft spoken, gentle mannered Irishman ( despite a reputation for toughness acquired in the last stormy days of TASTE), Gallagher is one of the most accomplished guitarists in rock. His playing is heavily influenced by B.B., Freddie, and Albert King, and his band's music is a mixture of urban blues, and Gallagher's own music.
The very antithesis of glitter rock, he has been described variously as "the hardest gigging musician in the business" and as " the peoples guitarist" - the latter tag deriving from Gallagher's shunning of show business trappings. Hanging on to his battered guitars and equally battered Levis, always seemingly attired in the same checked lumberjack shirt, Gallagher has long been the butt of cynicism and jokes. Never less he has survived all trends, and has succeeded in keeping his personal vision intact.
RECORDINGS:
With Taste:
TASTE (polydor) On the Boards (polydor) Live Taste (polydor) Taste at The Isle of Wight (polydor)
Rory Gallagher recordings
In the Beginning (emerald-gem) Rory Gallagher (polydor) Deuce(polydor) Live in Europe (polydor) Blueprint ( polydor ) Tattoo (polydor)
Irish Tour '74 (polydor) Against The Grain ( chrysalis) Calling Card (chrysalis)
compiled by Nick Logan and Bob Woffinen of the NEW MUSICAL EXPRESS
---
From the 1977 issue of Harmony Books ILLUSTRATED ENCYCLOPEDIA OF ROCK
thanks to Terry Wescott for finding and typing this article
reformatted by roryfan

407
added 10/25/09