Rory Gallagher: Blueprint

MY PAST EXPERIENCES of Rory Gallagher have not all been pleasant - a damp day at Crystal Palace; seemingly countless Grey Whistle Tests (I may be wrong, but every time I turn the thing on I seem to hear that Bob Dylan couldn't make it this week but Rory's kindly agreed to stand in for him); and a training lap on the

Live in Europe

album to get me fit for this one.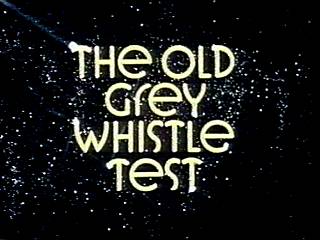 Point one. Gallagher has added a keyboards player, Lou Martin, and has brought in a new drummer, Rod De'Ath. Gerry McAvoy stays on bass.
Point two. I'm afraid I'm the boring sort of chap who would have written letters to the M.M. in 1968 disputing the ability of white people to sing or play blues. Eric Clapton was always a rock guitarist to me, but I will concede that Gallagher's playing on most of this album is quite superb and if you want to call him a blues player then that's alright by me. In that his vocal range, when he tries very hard, is virtually nil, I suppose he also qualifies as a white blues singer. Lack of vocal range, or even a total inability to sing, is apparently de rigeur for a white blues singer - especially if he's British.
Two tracks on this album rather surprised me. Rory has been threatening to join the Laurel Canyon bunch of singer-songwriters and on these two he's gone and done it! 'Daughter Of The Everglades' ought to be released as a single - after one play you're already humming it - and the number's subject matter is exactly what the title suggests. No, neither Crosby nor Nash join in on harmonies, but I was waiting for them.

'If I had A Reason', the other similar number, isn't quite up to the same standard, but when they remake Butch Cassidy it could fit in much better than 'Raindrops Are Falling On My Head'.


'Unmilitary Two-Step' is, I suspect, a filler, the only purely instrumental track on the record and of the five other tracks on the album the only one which comes at all near to the blues is not written by Gallagher - Broonzy's 'Banker's Blues'. Some pretty hot harp playing wails it in and the honky tonk piano in the middle gives it a fair touch of authenticity as a blues piece.
In fact, Lou Martin's piano versatility proves an excellent sparring partner for Gallagher's guitar playing, for he is able to solo and lend strength to the rhythm section equally well, as he illustrates on both 'Walk On Hot Coals' and 'Hands Off'.
However, Gallagher, with his new, very fine rhythm section, has turned out an album which admirably compensates for my previous misadventure with his music. Although I can't help feeling that on most of the heavier numbers Steve Marriott could bring a lot more out of the vocals. And he's a rock singer.
Chris Salewicz
---
This article comes from the April 1973 issue of
Let It Rock

reformatted by roryfan
343
added 12/3/06