Taste-one of the few to survive the boom
by Royston Eldridge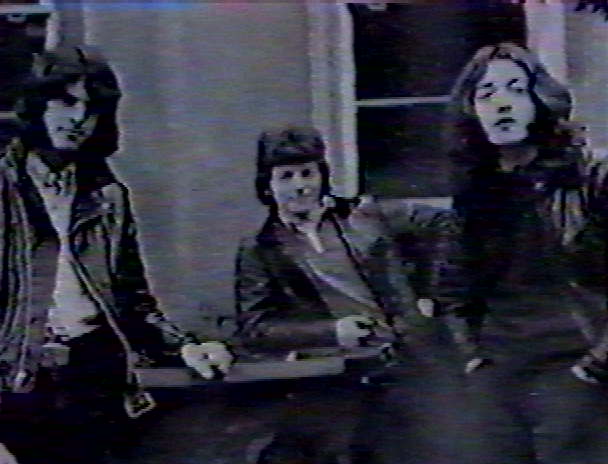 As the blues became the dominating musical factor of the late sixties, scores of bands were spawned in Britain, each playing endless Elmore James riffs to a rapidly expanding audience.
The blues had been discovered on a commercial scale once again, From Howlin' Wolf and John Lee Hooker heydays of a few years before, the groups moved on to James, Robert Johnson and B.B. King.
Out of the whole blues boom, a handful of bands emerged with true ability and originality. One such bands is Taste, a trio formed in 1968 by guitarist, Rory Gallagher.
DIED
"Some groups have left the blues scene because the boom has died down; but the boom hasn't gone. It's just matured and progressed. And the people - the audience and the groups - have grown up a little bit."
Evidence of the maturity of Gallagher, drummer John Wilson and bassist Richie McCracken can be gathered from the fact that they accompanied Blind Faith on their tour of America and were asked to stay on after Clapton, Baker, Winwood and Grech returned to home ground.
"The effect of touring with Blind Faith was that we tightened up the act," said Gallagher, whose soft Irish accent is far removed from the bluesy voice that comes across on stage and on record.
"Basically we were playing massive stadiums, in front of a lot more people, but we didn't arrange the numbers to suit the bigger crowds, we just tried to let the music happen naturally."
"Blind Faith sound soft and easy on the ear, but we still played from silence to very loud." With Blind Faith's softer approach and a current trend away from heavy music- have the Taste changed?
MATURED
"We certainly hadn't left our roots of the blues, we've matured a little and tried to give our music a little more taste. On the new album, which were just doing the final reductions on, we've included all original material as compared to the last album which we had six or seven originals."
"One other reasons for progression is that people are writing a lot more original material now. Most of our material is original apart from a few classics which he can't resist like 'Catfish'."
Part of Taste's originality lies in the way they improvise during performances. There's a lot of freedom within the trio, each member being able improvise freely.
"Some numbers have more free possibilities than others, but a lot of what we do is improvise as long as there is a strong theme that you can improvise on.
"It is an abstract goal that we're aiming for, we want to play what is natural for us regardless of what is called. The 'underground' as people call it, has done a lot of good. Musically, the whole scene is improving, although sometimes people seem to forget the enjoyment thing. If you intellectualize a thing too much, it loses its freedom.
Groups are improvising a lot more and the musicians at least are listening to jazz. Jazz is the inevitable step from the blues unless you go the other way to rock and top.
Taste will spend most of the coming month in Scandinavia, where they have an exceptional following, before they returned to the States at the beginning of the New Year.
"We'll be doing two months there on our own this time on the club and college circuit. I think the new album will be released in the States and here about the same time.
"We're not really concerned that singles. If you release a single, and it's a hit, you've got to follow it up and then you've got to bend and bend. Albums are becoming more important."

---
From Melody Maker 11-10-69
Posted to Deuce Quarterly 2/88
Thanks to John Wainwright for passing it along
reformatted by roryfan
198