From Patrick Kennedy who has been been a persistent force in getting this to happen
THANKS PATRICK!!!
Rory's Strat
Hi Friends...
Fender have finally come through...
I would like to thank Richard McDonald VP of sales for Fender and Donal Gallagher for making this project a reality...
I got my copy of Frontline Today...Rory is on a Foldout on the inside cover...Page 25 has an article and a picture of Rory and the guitar...
The guitars will be custom built as they are ordered...
I cant wait to get my hands on mine...
Patrick Kennedy...
Patrick scanned the photos from the Frontline Today and they can be seen below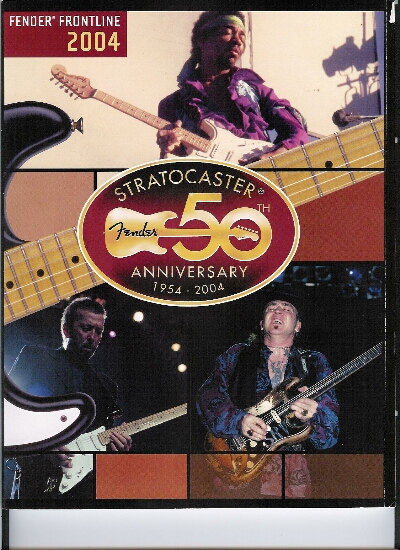 FENDER FRONTLINE COVER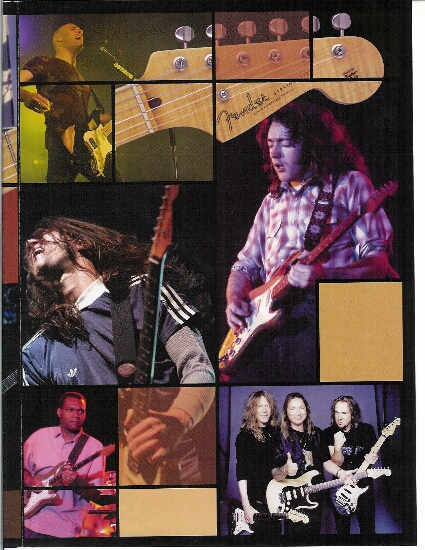 INNER COVER


PAGE 25
The text was a little tough to read via the scan, so here it is.

"In 1997, the Fender Custom Shop met with Donal Gallagher (Rory's brother) in LAX airport and received a gig bag holding one of the most coveted and instantly recognizable guitars of all time - Rory's worn-to-the wood, 1961 Stratocaster guitar. Initially, Fender built 40 "clones" for the European market. Since then, we've been besieged with requests for us to build more.

The Rory Gallagher Stratocaster is an exact representation of the Irish blues singer/songwriter's personal instrument and features three custom wound '60s single-coil pickups, aged chrome hardware, 21 jumbo frets and a bone nut. We take extra detail during the Relic® process to replicate Gallagher's extremely worn 3-color Sunburst alder body, maple neck and rosewood fingerboard. We've even gone as far as to include five Sperzel tuners and one Gotoh tuner: as well as, replacing the 12th dot marker with white plastic instead of the original clay. The wait is over!"



For details on the guitar


Fender Rory Gallagher Tribute Stratocaster



Also see

http://fender.demonweb.co.uk/news/News-RoryGallagherStrat.asp

Back to RoryON!! main page