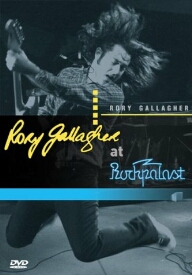 Rory Gallagher - Live in Concert
from Rockpalast

5/04 The Rockpalast DVD is now available in Germany and the UK. (Region 2)

This terrific set includes footage from
- 1976 WDR Studio L Cologne
- 1977 Grugahalle Essen
- 1979 Jam Session with Frankie Miller in Weisbaden


online..try Amazon.de or Amazon.co.uk


Camden New Release
24th November, 2003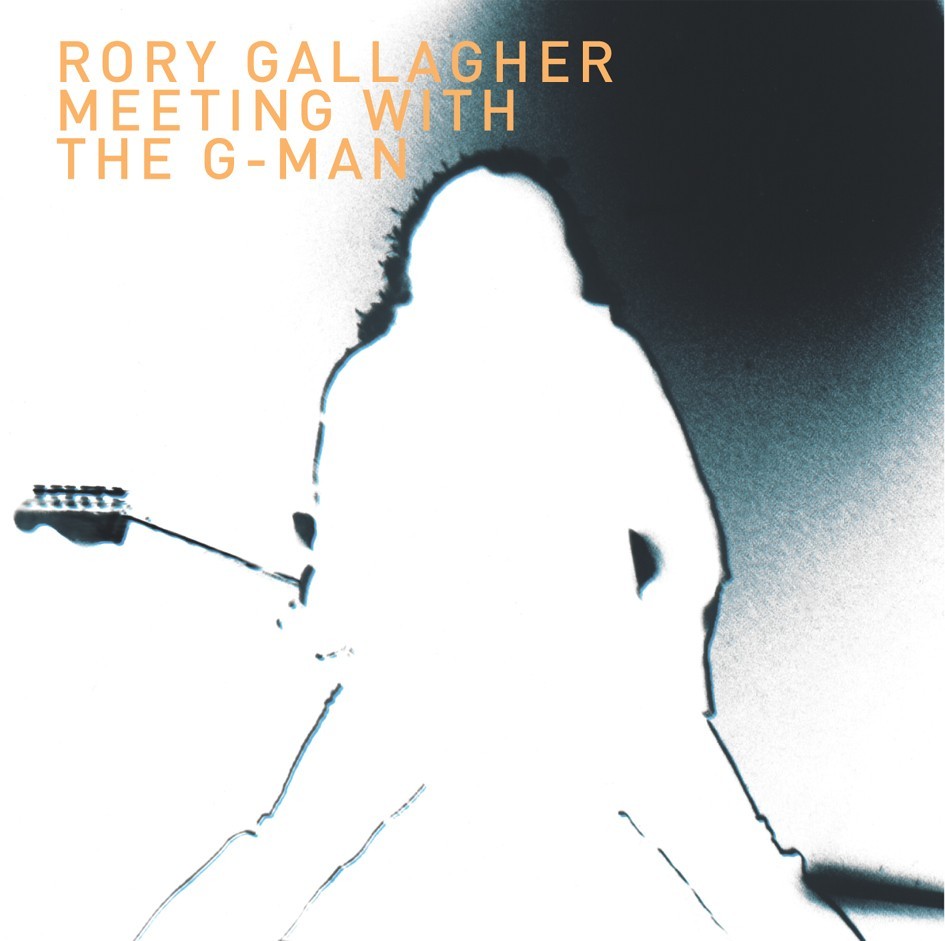 Rory Gallagher – Meeting With The G-Man +
CD cat/barcode no: 82876 579542 5
· New live collection from the late, great bluesman
· Recorded at the Paradiso in Amsterdam on 20-12-1993, "Meeting With The G-Man" is an expanded version of the "bootleg" recording of this gig which was previously only available in the 4 CD 2001 box set, "Let's Go To Work"
· With some further live recordings from this evening recently discovered, this new stand-alone release will be a must-have for Rory devotees as not only is it re-mastered, it features six additional tracks and adds up to exceptional value
· These include the only ever performance of "William Of Green" plus covers of Leadbelly's "Out On A Western", Robert Johnson's "Walking Blues" and Dylan's "Don't Think Twice It's Alright"
The release also coincides with the first London Rory Gallagher convention, taking place in Hammersmith from 27th - 30th November - the week the album is instore
Tracklisting:
Continental Op; Moonchild; Mean Disposition; The Loop (featuring Resurrection Shuffle & Jailhouse Rock); Don't Start Me Talkin'; She Moved Through The Fair*; Out On A Western*; William Of Green*; Mercy River (featuring Amazing Grace)*; Walking Blues*; Don't Think Twice, It's Alright*; Ghost Blues; Messin' With The Kid; La Bamba
* exclusive tracks to this version
See the whole catalogue at: www.bmg-camden.co.uk
All BMG new release info can be found at: www.bmgsales.co.uk

---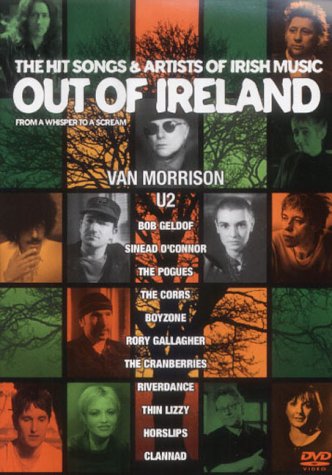 Amazon UK announces the November 3, 2003 DVD release
of OUT OF IRELAND : From A Whisper to a Scream

An RTE production on the history of rock in Ireland from the showbands forward. An excellent collection of film clips!!!
roryfan

Part of a review on the US Amazon site:
"The bits of concert footage, especially scenes of guitar hero Gallagher blazing away, would alone make these programs worth watching, but interviews with Irish music writers and intelligent observers such as film director Jim Sheridan (My Left Foot) make the programs informative as well as extremely entertaining". -- Robert J. McNamara
-

---
The LONG AWAITED folk/acoustic set was released in March 2003.
Below is information posted to the Loop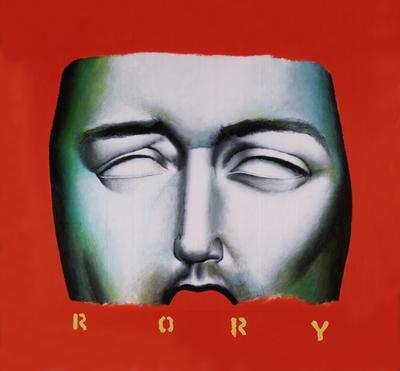 Subject: New Rory Gallagher Album
RORY GALLAGHER: RORY
BRAND NEW ALBUM OUT MARCH 4TH FROM BMG HERITAGE FINDS ACCLAIMED IRISH GUITARIST EXPLORING FOLK AND ACOUSTIC INFLUENCES. U.S. release on March 18.
FIRST NEW ALBUM OF UNRELEASED MATERIAL IN THIRTEEN YEARS FEATURES CONTRIBUTIONS FROM BELA FLECK, MARTIN CARTHY, BERT JANSCH, LONNIE DONEGAN AND OTHERS
Rock guitar legend Rory Gallagher never made a secret of his love of folk music, often mixing up his hard-driving shows with a set of acoustic songs. Always claiming that he would treat his following to an album of such music one day, nearly eight years after his death June of 1995, this dream has become a reality. On March 4, BMG Heritage will release Rory, a new album compiled by Gallagher's brother Donal from material spanning his career.
Keenly aware of his brother's folk tastes, Donal set about shaping the album he considered Rory would want to have had. The record soon evolved into almost a tribute to Rory from the folk world, with contributions and collaborations from, Martin Carthy, Bert Jansch, Ronnie Drew & The Dubliners, Juan Martin, Bela Fleck, Roland Van Campenhout, Maire Ni Chatasaigh & Chris Newman and Rory's early influence Lonnie Donegan. The diverse line-up underscores the eclectic collection of material, ranging from flamenco to Irish traditional to skiffle and American folk and blues.
The new album has even a further distinction, visually speaking. From works found, Rory had been planning to have a painted cover, or even a self portrait. Renowned artist David Oxtoby had previously refused all requests to paint an album cover, but his love and respect for Rory led him to accept this invitation.
BMG Heritage, a new label focusing on developing and marketing BMG catalog and archival repertoire, mines and exploits BMG's extensive century old catalog. BMG Heritage has catalog responsibilities for BMG-owned labels Arista, Buddha Records, RCA, RLG, Windham Hill, and Private Music.
Wheels Within Wheels
Flight to Paradise (with Juan Martin)
As The Crow Flies
Lonesome Highway
Bratacha Dubha (with Martin Carthy, guitar)
She Moved Thru' The Fair/ Ann Cran Ull (with Bert Jansch)
Barley & Grape Rag (with Ronnie Drew & The Dubliner)
The Cuckoo (with Roland Van Campenhout, Guitar)
Amazing Grace (with Bela Fleck, banjo)
Walkin' Blues (with Bela Fleck, banjo, and Mark Feltham, harmonica)
Blue Moon of Kentucky (with Bela Fleck and Mark Feltham)
Deep Elm Blues (with Roland Van Campenhou)
Goin' To My Hometown (with Lonnie Donegan, vocal & guitar)
Lonesome Highway Refraining
---
After some delays including legalities with records companies, all of Rory's albums have been remastered and reissued with bonus tracks of previously unreleased songs on most of them Five CD's were reissued in Europe in the fall of 1998, 5 in February 1999 on the BMG label. Reissues began to be released in the U.S. in 2/99 on the Buddha label. In February, 2000 , the final four reissues were released.
THESE ARE MUST HAVE CD's FOR RORY FANS!!! On 8/9,1999, Rory Gallagher BBC Sessions were released in Europe and on 8/10, they were released in North America Absolutely the greatest sound quality and Rory in peak form.
the Irish Tour DVD and video were released in Europe in February 26th, 2001.


The DVD includes 80 minutes of video. The video can also be watched with commentary by Donal and Gerry McAvoy. It includes a comprehensive discography, with a track being featured from each album. Never been seen before home-movie footage of Rory in Japan. It comes with Dolby Digital Stereo and Surround sound options


I received mail from a BMG representative confirming the release date. She included this in her message
"Just a quick aside - I spoke to Tony Palmer this morning who made the film 'Irish Tour' back in 1974 - he was really pleased with the way we had lovingly restored his work and as the film was so rarely shown when he made it - he was thrilled it would be so readily available now...great call."


The North American release became available on DVD in June 2001. No plans are in the works for the VHS version.

roryfan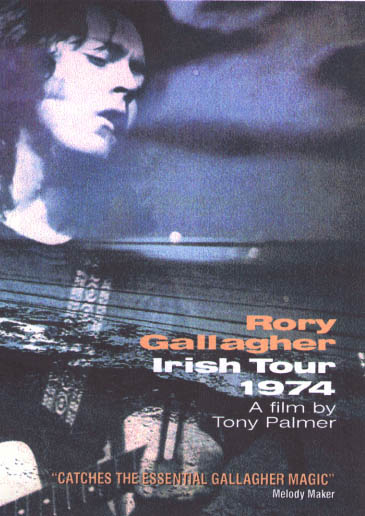 ---
NEW RORY GALLAGHER BOX SET RELEASED
Rory Gallagher - Let's Go To Work
Released 10/15/01 in Europe
4 CD set in "clam case", featuring Stagestruck, Live In Europe, Irish
Tour all in original LP micro sleeves together with includes a 1993
G-Man bootleg of Rory's last line-up
Prints including one of Rory's favourite Neon sign included.

Track listing for Meeting With The G-Man from 1993
Continental Op
Moonchild
Mean Disposition
The Loop (feat. Resurrection Shuffle & Jail House Rock)
Don't Start Me Talkin' (featuring Revolution)
Ghost Blues
Messin' With The Kid
La Bamba

---
8/01 Chris Newman has released "An acoustic tribute to Rory Gallagher"
Chris is a 30 year fan of Rory. He saw him play numerous times and played at the Memorial service held for Rory in London.
The cuts include
1. Unmilitary Two-Step
2. Bankers Blues
3. Out On The Western Plain
4. Don't Know Where I'm Going
5. 20 / 20 Vision
6. Empire State Express
7. Wave Myself Goodbye
8. Pistol Slapper Blues
9. Seven Days
10. As The Crow Flies
Chris does a great job doing his own thing with the music, without straying too far from how Rory presented it.
It's great to see Rory being remembered. Thanks Chris.
It's a worthwhile acquisition!
---