Photos by Dino Mc Gartland from The Rory Gallagher Exhibition
Wed Oct 3-Sun Oct 7, 2001
Tir Hugh Resource Centre The Mall Ballyshannon
The Rory Gallagher Exhibition
Wed Oct 3-Sun Oct 7, 2001
Tir Hugh Resource Centre The Mall Ballyshannon
To celebrate the life and times of Rory Gallagher (1949-1995) - iconic, Ballyshannon born musician- a special exhibition will be mounted at the Tir Hugh Centre by the late artist's brother, Donal Gallagher. Rory's only sibling served with him through his four decade career- initially as Taste's road manager and thereafter as Rory's full-time manager during which time he collected and preserved all of the priceless material which goes to make up this fascinating exhibition.
The exhibition will consist of a selection of Rory's instruments, to include this world famous Fender Stratocaster guitar, posters from concerts he gave throughout the world, photographs in the form of black and white studies, a continuous projected colour slide show, copies of his recordings and their variations in release, elements of his song-writing talent, footage from various concerts, computer access to a number of Rory fan websites, newspaper articles and artefacts connected with the musician. A selection of Rory's music will be permanently played throughout the run of the exhibition.
To offically launch the exhibition, Donal will personally attend and talk on his favourite subject - his late, great brother and will happily share his cherished memories with all.
Wed 4pm -11pm followed by the House Shakers at Assaroe Hotel
Thur 1:30pm - 6pm
Fri 1:30pm - 8pm
Sat 11am - 6pm
Sun 11am - 4pm Note/ Last admission 30 minutes before closing each day
The House Shakers and Guests
Rory Gallagher Tribute Band
Wed Oct 3 11:00pm Latenight £5
Dino's Nighclub Assaroe Hotel Main Street Ballyshannon
Thanks to Dino McGartland for passing this along.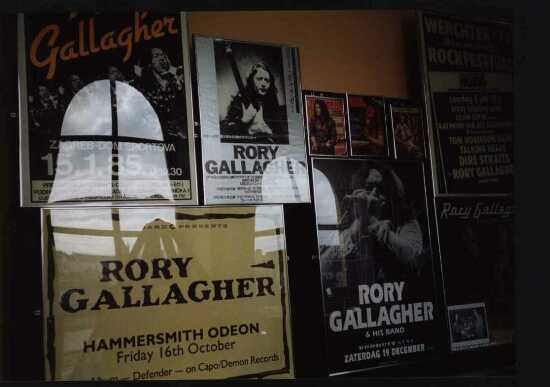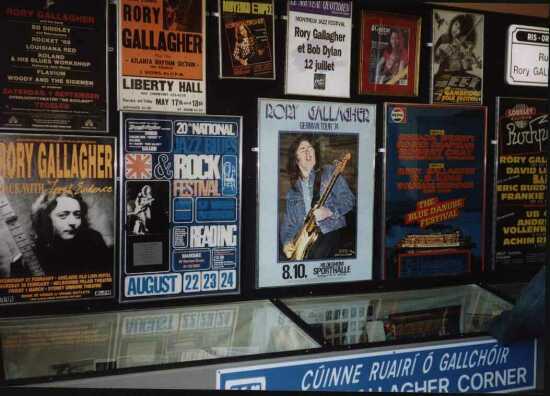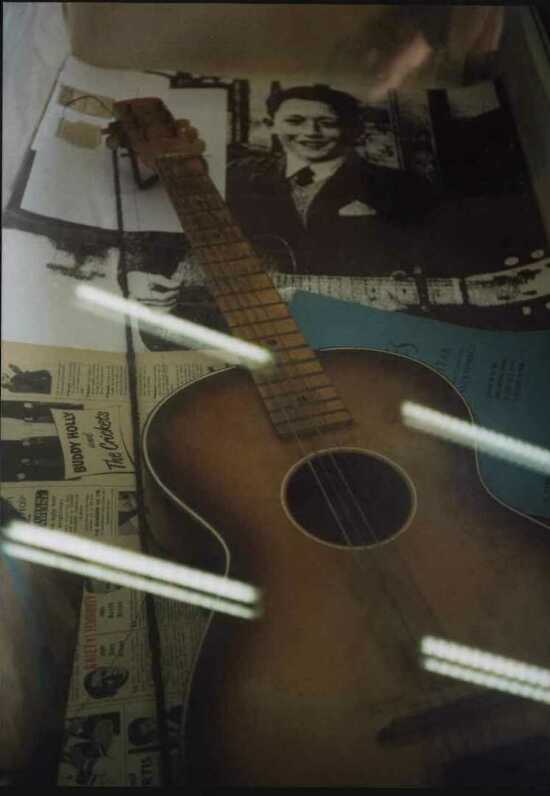 RORY"S FIRST GUITAR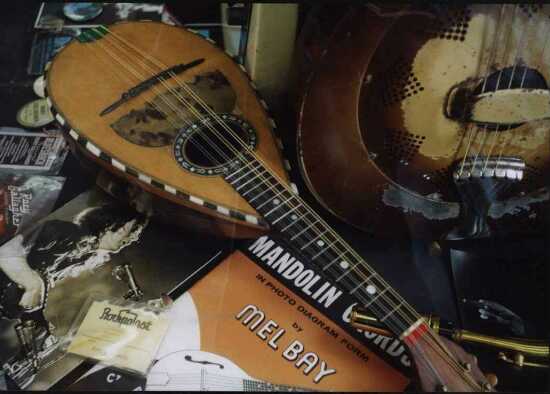 MANDOLIN & NATIONAL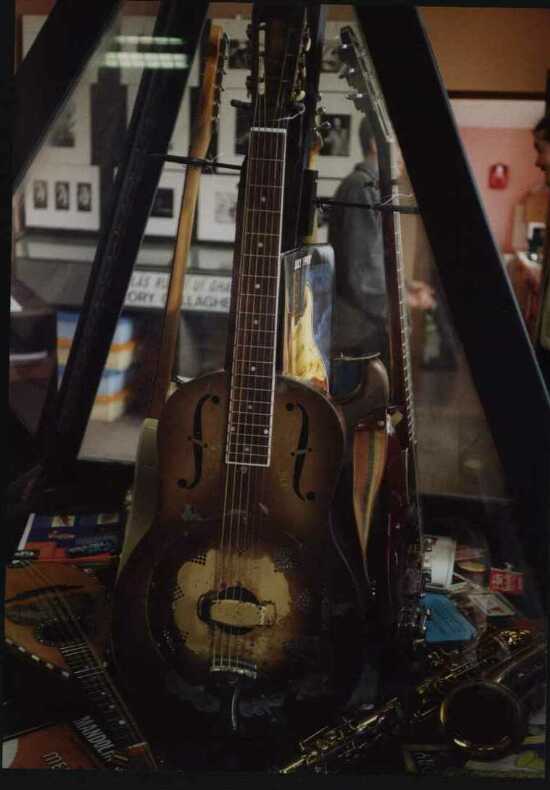 THE NATIONAL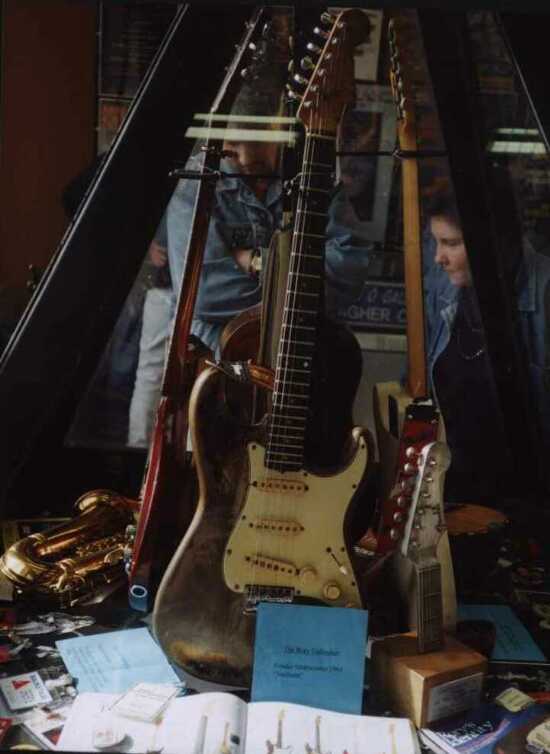 THE STRAT
THANKS TO DINO McGARTLAND FOR SHARING THESE PHOTOS!!!